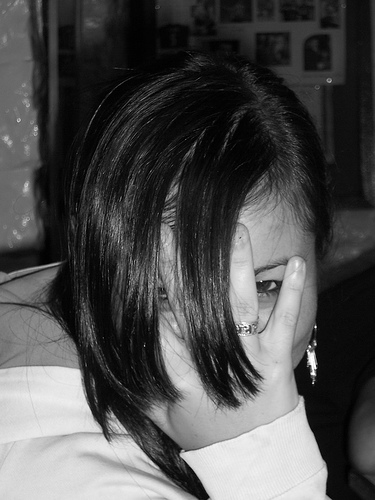 Dear Anonymous,
the answer depends on whether you are a man or a woman. Contrary to received wisdom: if you are a man, you probably do not need to worry. If you are a woman, there is some work to do.
If being shy implies being less well known or popular, shy guys can relax. Recent empirical evidence shows that women are less likely to choose a man that is more popular than they are. On the other hand, men are less likely to choose a woman that is less popular than they are. In other words, if you are a well known woman appreciated by many, you will have more dates. For a man, however, being well known and appreciated by many may backfire. Why exactly, we don't know. Probably women do not wish to take the risk of having too popular a man, as he may have a large female following and thus struggle with monogamy…and for some reason, women with a large following do not raise this suspicion. Well.
If shy guys can relax, what about shy gals?  – Ladies, you better work a little on your popularity. Get out there, organize events and announce them (get well known), get up to speed on popular topics (sports, restaurants and bars) which guys seem to like, and the effort should pay off.
This finding comes from a study by Michele Belot and Marco Francesconi at Essex University ("Can anyone be the one? Evidence on mate selection from Speed Dating." 2006) They tracked a group of men and women through a series of speed dating events and examined their reactions to varying encounters. It turned out that women rarely proposed to a man that received more proposals than they did, while the opposite was certainly true.